Introduction to data cleaning with OpenRefine
Follow along and interact with the slides below if you want: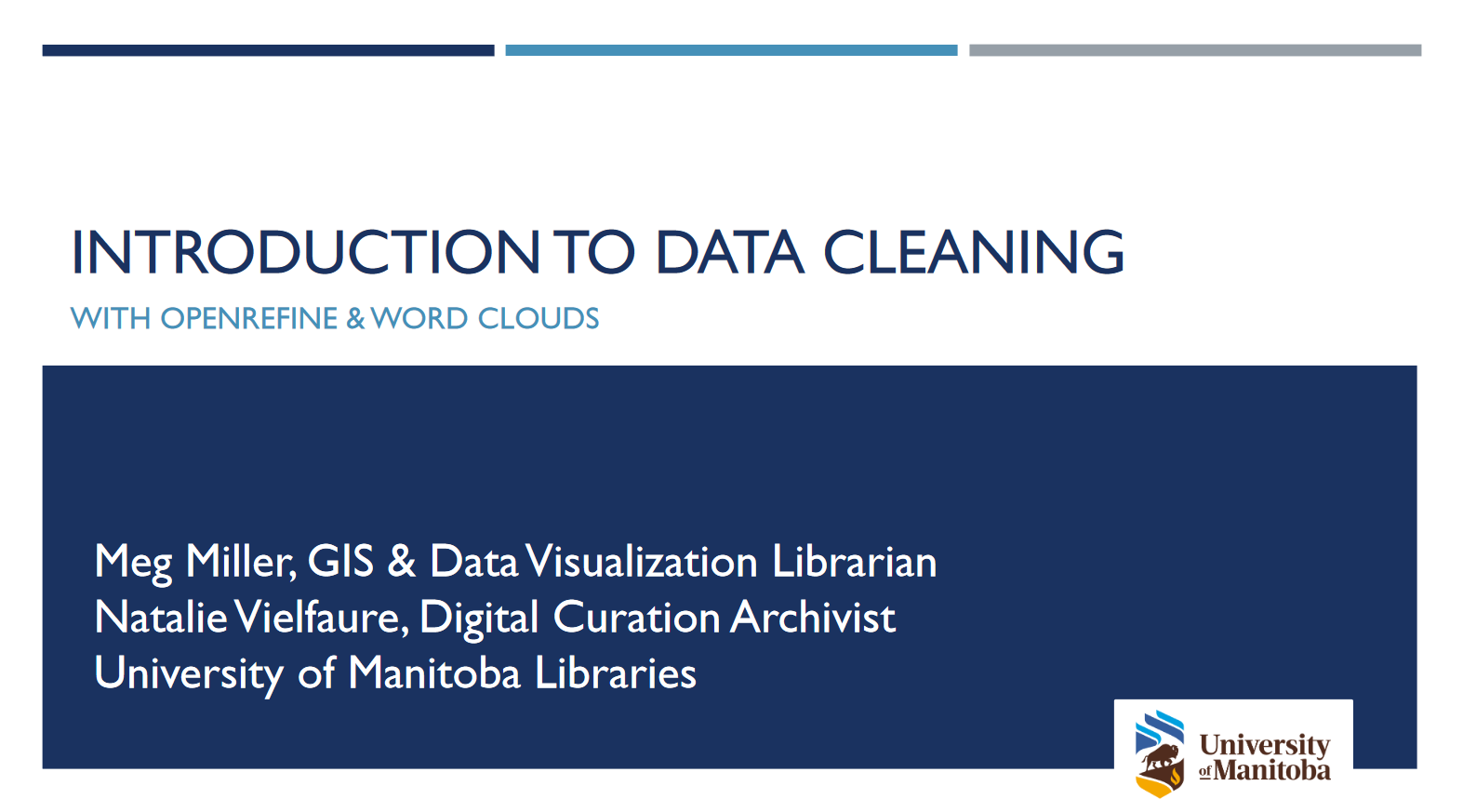 Watch the session on YouTube.
---
Key points from slides:
Data Cleaning: Manually or programatically improving the quality of your data.
Major issues addressed are:

Inconsistencies
Formatting
Null Values

The major benefits of having clean data includes:

More efficient research
Easier conversion
Secondary use

OpenRefine is an open-source desktop solution for data cleaning. It straddles the line between manual and automated and is great for beginners and more advanced users alike.
Many visualization tools can be found linked from the data visualization subject guide.
---